Barge Mounted Twin Turbine
Value PropositionBWOT will help owners/operators protect offshore wind farm investments by providing reliable offshore wind turbines, minimizing costs for maintenance and service, wind turbine down time, and maximizing energy production output.
BWOT offers a unique, optimized and reliable offshore wind turbine technology unlike any competitor in the market that offers reduced costs with stand alone units.
The BWOT team is recognized as being among the leading technical experts in the market within the offshore segment, and has extensive working relationships with target clients.

Sailets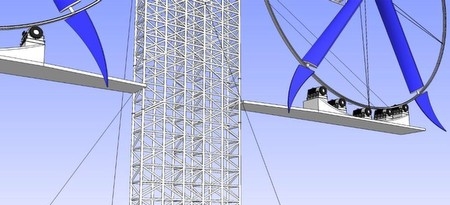 BLADE EXTENSION BEYOND RIM
Depending on length of the Sailet they increase power produced by 20% to 40%, at all wind speeds, by increasing sweep area. Sailets not only improve appearance, but make the wind turbine's appearance unique, and create an additional opportunity for company "branding"


Scalable
The BarberWind turbine wheel design is similar to large cable supported Ferris Wheels'. The cable supported Ferris Wheel in Las Vegas is 550 feet in diameter --- larger than any wind turbine in the world.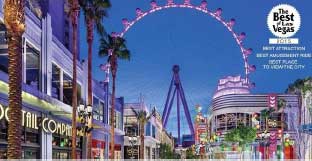 Not only can we make this design very large, but there are already ocean going barges (up to 400'long x 100'wide x 20'deep) big enough to handle a pair of really large multi MW turbines.